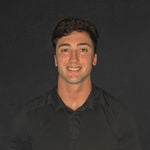 James Seroski
REALTOR®
A little bit about me...
James (J.D.) is an Explosive Ordnance Disposal Technician actively serving in the Navy, with a keen interest in the real estate industry. Originally from Vero Beach, FL, J.D. attended Florida State University and developed a passion for real estate and finance. Due to his innate service to others, he is committed to providing guidance and support to personnel and their families when it comes to buying or selling a home. With experience in financial coaching, J.D. is dedicated to making the home-buying process as smooth and stress-free as possible for his clients.
In his free time, J.D. enjoys working out, reading books, and studying languages. Whether on the job or pursuing personal interests, J.D. is a dedicated individual driven by a desire to help others.
My Newly
Listed & Sold Properties