First Time Home Buyer Guide
Buying a home is a huge deal. It's quite likely to be the biggest purchase of your life. While it's true that homeownership is a great long-term financial move, you need to know what you're getting yourself into. So with that in mind, let's take a look at a number of strategies to help find the right home for you.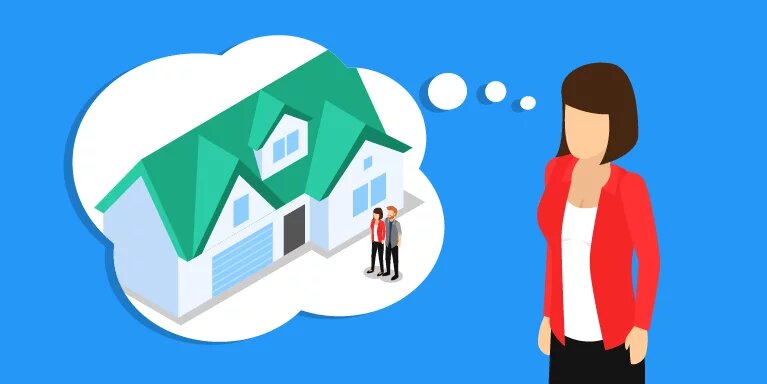 Are you really ready to buy a home?
Buying a home is a huge, life-changing event. Not only is home quite likely the largest purchase you'll probably ever incur, but it could also take you decades to pay off.
If you're looking to buy a home, it shouldn't be because your married friends are becoming homeowners, or because it's "the financially mature adult thing to do."
In fact, you shouldn't even be looking to buy a home because market conditions are favorable, interest rates are low and home prices are trending down in your area.
You should become a homeowner because you WANT to be a homeowner. You have to want to take on all the responsibilities of homeownership, and you must be mentally ready to settle down in a single place for at least 5-6 years.
That's without mentioning the elephant in the room. You must also be financially ready to become a homeowner.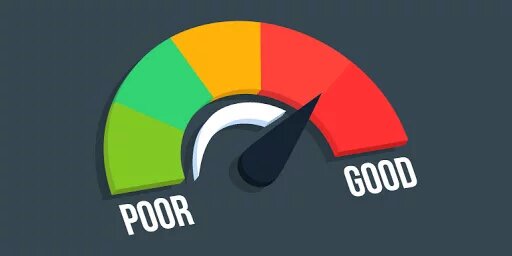 Improve your credit score
While purchasing a home in cash would be the homeownership's best-case scenario, for the vast majority of home buyers, the only way they'll be able to meet their homeownership goals is by means of a mortgage.
In order to qualify for a mortgage, you must be able to prove your ability to repay your loan. To do so, you need to have a good credit rating, a stable job, a sizable amount of cash to make an initial down payment as well as a number of other requirements.
Out of all of those requirements, your credit score is one of the most important factors that lenders will consider when you apply for a mortgage.
That's because all mortgages have a minimum credit score needed to qualify. And the higher your score, the better your terms will be.
For reference, according to TheLendersNetwork.com, the typical credit scores by mortgage type are:
FHA Loan - 580+
VA Loan - 620+
USDA Loan - 640 +
FHA 203K Loan - 620+
Conventional Loan - 620+
(Of course, these numbers could change depending on your area. Make sure to consult a trusted mortgage broker or mortgage agent to confirm the credit scores you need to have to qualify.)
Your first step towards improving your credit score is getting a credit report, so you know what your current score is (But be careful how many times you pull your score because checking your credit score too often can actually lower your credit score).
In the USA, you're entitled to get a free copy of your credit each year from the 3 major credit reporting bureaus (Experian, TransUnion, and Equifax).
To get a free copy of your credit report, go to www.annualcreditreport.com. Although there are a number of websites that offer "free" credit reports, annual credit report.com is the only website authorized by the Federal Trade Commission to provide free credit reports.
As you go through your credit report, analyze it carefully and see if you can spot any mistakes. If you do, you'll have the option to dispute those mistakes, which would improve your overall score.
At the same time, if you have a late payment or two, it's possible to get them removed. Call the company that registered them, and ask them to remove those late payments.
If you only have one or two late payments, there probably won't be any pushback, and the company will most likely remove them. But if you habitually make late payments, they likely won't.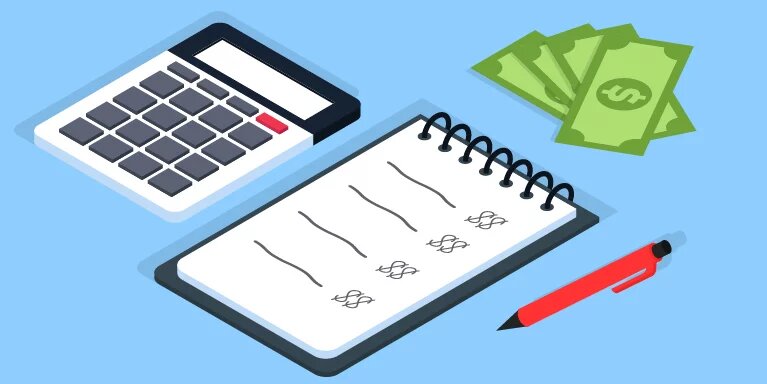 Pay off your debt and build an emergency fund
Beyond your credit score, mortgage lenders use a metric called the Debt to Income (DTI) ratio. This metric measures your ability to manage your monthly payments, and repay your debts.
As a general rule, lenders prefer a DTI lower than 36%, with no more of that amount going towards housing expenses.
While the maximum DTI varies from lender to lender, the lower it is, the better the chance that you'll get qualified for a mortgage.
So in order to improve your chances of getting your mortgage approved, pay off as much of your current debt as possible.
Start by paying off your loans with the highest interest rate (typically your credit cards). Then use a debt repayment strategy, such as the waterfall method or the snowball method to get out of debt.
And once you're debt-free, stay debt-free.
Next, start building an emergency fund. Life is uncertain, and you never know what's going to happen. From job loss to sickness, it's always best to be prepared. Build up an emergency fund that's large enough to support you and your family for at least 3-6 months.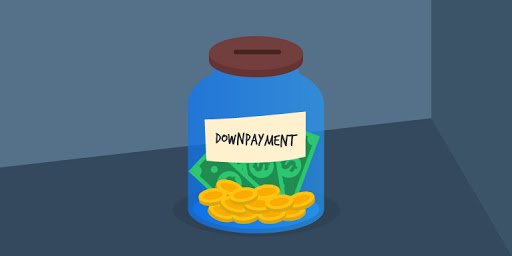 Save up for a downpayment
While it's possible to get mortgages that require a downpayment in the low single-digits, try to save at least 20% for a downpayment.
By putting down at least 20%, you'll avoid paying for private mortgage insurance, a better rate, and much more favorable terms.
Of course, it could very much be the case that a 20% downpayment is out of your reach. In that case, your real estate agent could help you find a first-time homebuyer program. Many of these offer single-digit down payments, such as FHA Loans and VA Loans.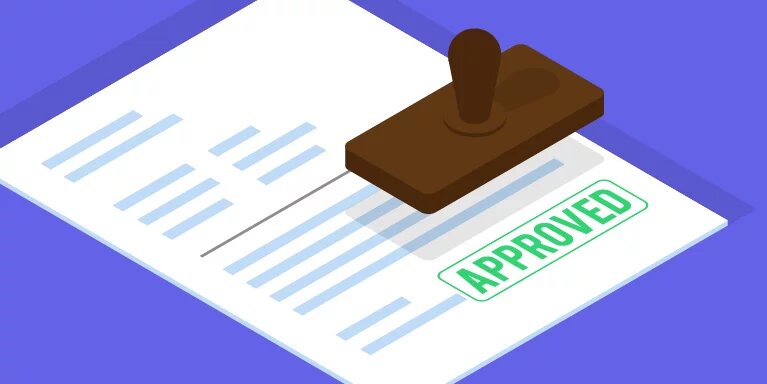 Get preapproved for a loan
Once you have a substantial amount of money saved for your downpayment, you may think that now it's the time to start looking at home listings and hiring a real estate agent.
That's not entirely correct.
The next thing to do is to get a mortgage pre-approval.
Not only does pre-approval give you peace of mind as you tour properties, but when you make offers, it shows that you're a serious buyer, and gives you a leg-up when making offers.
To get pre-approved, the financial institution will need to verify your financial information (proof of income, taxes, etc.) and submit your loan for preliminary underwriting.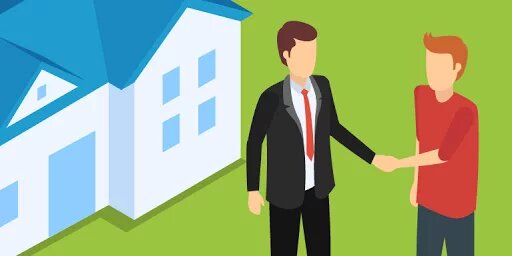 Find the right realtor
The right realtor will help you find the right loan and the right lender and help you find the home you want. Since the buyer doesn't pay the buyer's agent commission, you have no reason why you shouldn't use a real estate agent as a buyer.
This realtor will also help you find the right loan and lending institution for you. This agent will guide you and help you find first-time homebuyer grants and programs.
This agent will also help you avoid common pitfalls that new home buyers may stumble upon.
Find a home for sale in your price range
Although we can all dream about the perfect home, unfortunately, reality forces us to consider what we can actually afford. And affordability is more than just buying the most expensive home your loan can get you.
You have to be realistic about the kind of property you can actually afford comfortably. Your household income, personal monthly expenses, property taxes, maintenance and utility costs will all factor into the price range you can afford.
In this case, your realtor can help you calculate the price range you can afford. Your agent can take into account your financial situation, the kind of home you actually need, and the kind of lifestyle you want to have and then put together a price range for your particular case.
At the same time, don't make your decision on the price range alone. Your choice of neighborhood can have a huge impact on your lifestyle. From your monthly expenses, how much time you spend on commuting, schools in the area, jobs, entertainment options, and so on.
Once your agent has a good idea of your price range, and choice of neighborhoods, they will then use all the property search tools at their disposal (MLS, list of contacts, pocket listings, etc.) to find a number of homes that meet your requirements.
Make a competitive offer within your budget
Once you find the right home, you need to work alongside your agent to make the most competitive offer as possible.
If the home has an open house, your agent could try to talk to the homeowners and find out why they're selling the home. Finding out that reason could give you great insight into why it's being sold, and how urgently they need to sell it.
A personalized letter could help you stand out from the competition.
If you're willing to wait until winter, you might be able to find some amazing deals as well.
Your agent can also help you put together a competitive offer based on comparable properties in the area.
Of course, you also have to make sure you stick to your price range. Don't make an impulsive offer higher just to beat the competition. Your goal is to find a great deal on your first time home.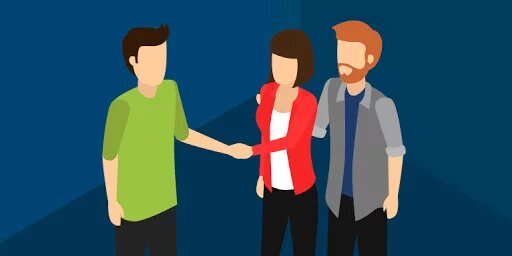 Prepare for closing
Once your offer is accepted by the home seller, you'll start to go through the closing process. To help the entire process to go smoothly, you need to know what to expect when closing on a house.
The closing process can take anywhere from 30 to 45 days. This gives you plenty of time to tackle closing items.
In your offer, make sure to include any contingencies that let you walk away from the deal. These could include the home inspection revealing costly issues, or your mortgage approval falls through.
Of course, a mortgage approval doesn't mean you're in the clear. Lenders will check your credit, bank statements, income, and employment just before closing to make sure you're still able to handle your repayment.
If you make a big purchase, take out a line of credit or loan, or even close accounts, you could end up delaying or killing your loan altogether.
So as the date of the closing draws near, stay put financially.
In Conclusion
Homeownership is always an exciting prospect, especially as you get closer and closer towards making it happen.
But in order for your first home purchase to be successful, you have to make sure you understand what it entails, what to be wary off, and what you can actually afford.